TRUMP TO NOMINATE GINSBURG'S REPLACEMENT NEXT WEEK
By Staff
President Trump said Saturday that he expects to announce his nomination for the Supreme Court next week and that his pick will "most likely" be a woman.
Ruth Bader Ginsburg's death on Friday has set off an intense political battle ahead of the election, as leading Republicans seek to vote quickly on a successor and cement a conservative majority on the court. Democrats have called for the Senate to wait until the next president takes office.
Sen. Susan Collins (R-Me.) — one of several closely-watched Republican senators who could play a crucial role in a vote — said Saturday that whoever is elected this November should nominate Ginsburg's replacement.
Trump said he has about 45 people on his shortlist for the nomination. Asked about Barbara Lagoa and Amy Coney Barrett, two female contenders that Trump has told Senate Majority Mitch McConnell (R-Ky.) he likes, the president said they are both "highly respected."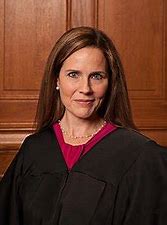 The president was asked about Sen. Susan Collins's (R-Me.) statement that a replacement shouldn't be confirmed until after the election. Trump said, "I totally disagree with her. We won."
Asked why he should get to name a Supreme Court justice in an election year when Republicans blocked President Barack Obama from doing so, Trump said, "That's the consequence of losing an election."
He may have been referring to the Democrats' losing the Senate, which is how Senate Majority Mitch McConnell (R-Ky.) justifies blocking Obama but not blocking Trump. (WAPO).